This is the view out my front window: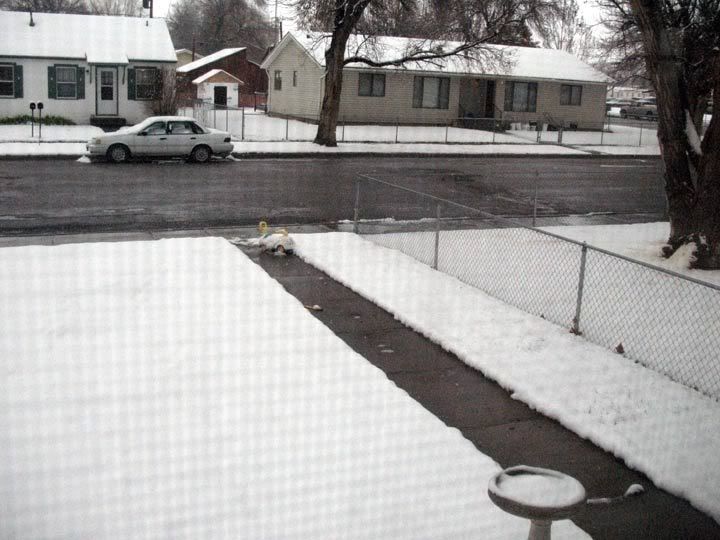 It's been snowing most of the day today and it's just darn cold outside. Last I checked on my beloved weather.com it was 32F and feels like 26F.
That sure doesn't make me want to finish the next pair of capris I'm working on for the oldest. Even if they ARE very cute and have some of my very favorite dandelions print by Heather Ross on the orange background.... we'll see if I get to it. The girls are busy today. I think it's a bit of stir-craziness.