Not another past post, but a post for right now... the present.
Quite clever actually, since one of these completed projects is a present for somebody but they don't even know it yet.
Yes, another strip purse. My machine is logging in many miles with all this tiny quilting for sure.
I don't know what my favorite part is for sure... either the lining or the strap (which is simply three pieces of material two inches wide braided... all raw edges left exposed so that in theory it will fray just a bit, which I think will look stunning).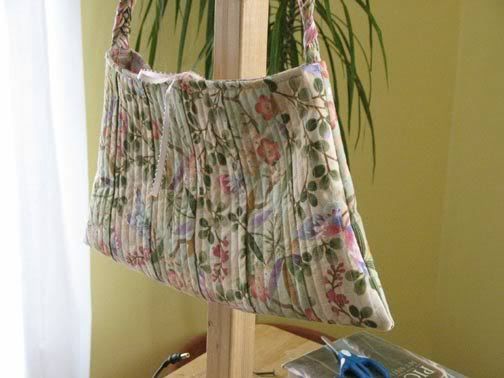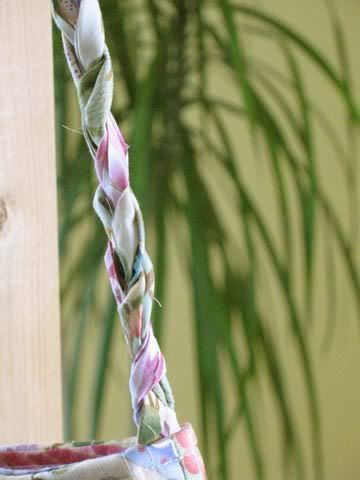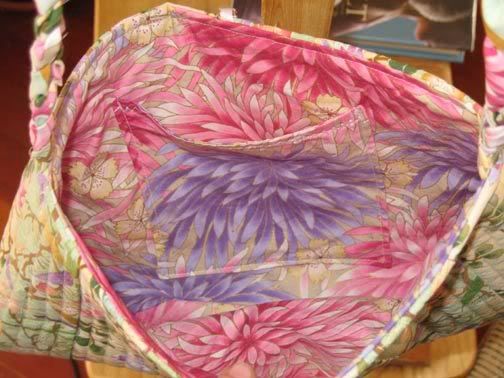 And then my other project completed last night was a quilted placemat. Or at least that's what I started out making.... and later I felt it's almost too big as a placemat and would be so suited for being a tablerunner of sorts (but little). I haven't a clue if there's a word for what I'm trying to explain, but it would be perfect.
One side is a Kaffe Fassett print, and really I'm not always quite a technicolor junkie fan, but this one spoke to me in a big way. And the other side is one of my very favorite pieces ever and I had just a fat quarter of it -- and I used it all!
It's hard to get pictures that do it justice because it's such a tactile creation. I keep walking by it and petting it. I'm still amazed and how much a few straight lines will completely change a piece of fabric. When the two pieces were initially turned and topstitched they looked nice, but nothing special. Now with the square spiral quilting, it's taken on a new life... and I still can't believe it! I'm going to have a good time playing with various quilting techniques and how they change the tone of a piece completely.