No fancy photos here... it was a quick and dirty photo shoot late at night.
Of course this was a few days ago, so I should have had time to re-shoot and make them pretty, but the oldest has been wearing them constantly.
I made her some magenta corduroy capris from the Dortje pants pattern by Farbenmix. My oldest is a bit tricky to fit. She does not look heavy, but she is 'sturdy'. (that's what my sister and I tell each other we are... it's our strong, German heritage... and of course 'sturdy' is simply the opposite of skinny ;) ). And she's tall. She turned six just last month, but is forever being asked if she's much older than she is. In CCD she's by far the tallest in her kindergarten class ... and taller than most of the first grade class.
Oh, I get lost in my writing wanderings..... mostly, I'm trying to say I'm glad I can sew. Call me a prude, but I don't like the clothing aimed at little girls.
But before I get distracted and go off on the current state of girls' clothing.. I'll get to the sewing photos.
The front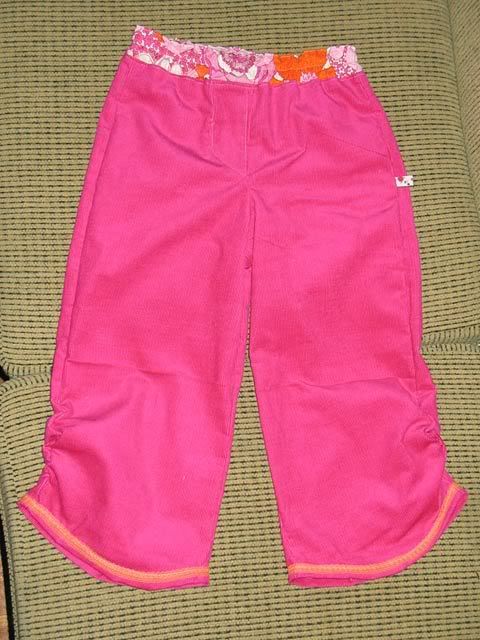 The back (my favorite!) ...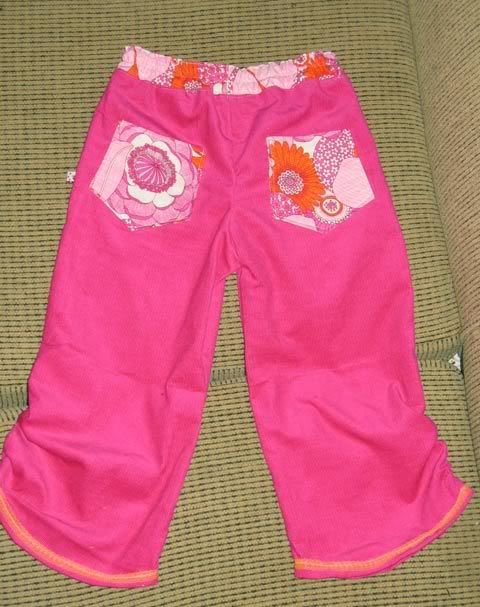 Close-up of the Michael Miller fabric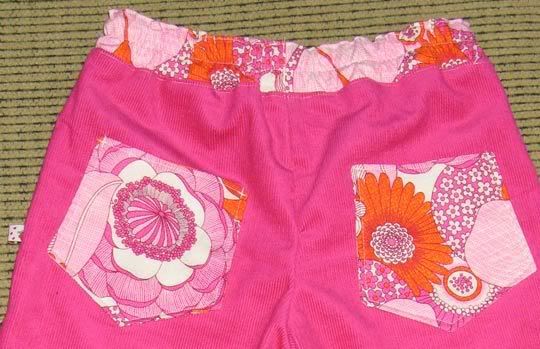 The oldest is wearing these right now even. Even though according to weather.com it's only 39F outside... and with the windchill it feels like 29F.
And yes, just yesterday it was nearly 80F.