I'm at my parents' house and my mom was kind enough to let me take some pictures of the completed quilt... though I realized I just got *half* of the quilt since it's folded in half over the back of her couch.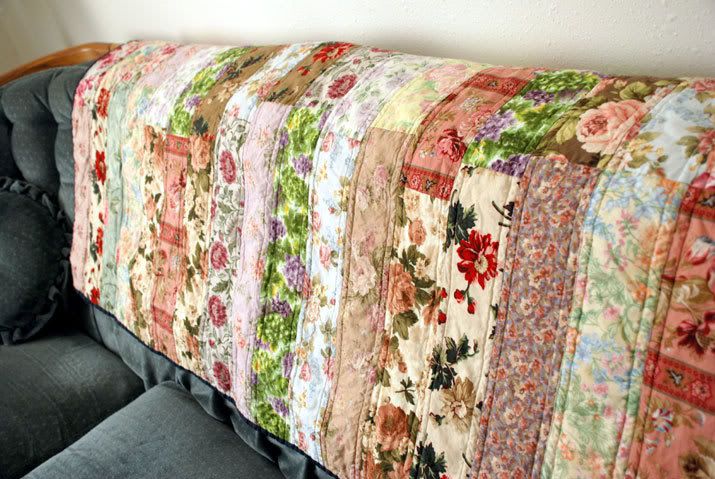 But really, I've already posted the full top, so half will just have to do. And really, you should be glad I forgot to take pictures with my own camera. Hers is MUCH more lovely anyway. A new, fancy camera is absolutely on my to-purchase list... (okay, I'll admit, I probably have a list a mile long... but this is certainly in the top three... fabric *might* have it beaten out... though looking at these pictures, I'm not so sure).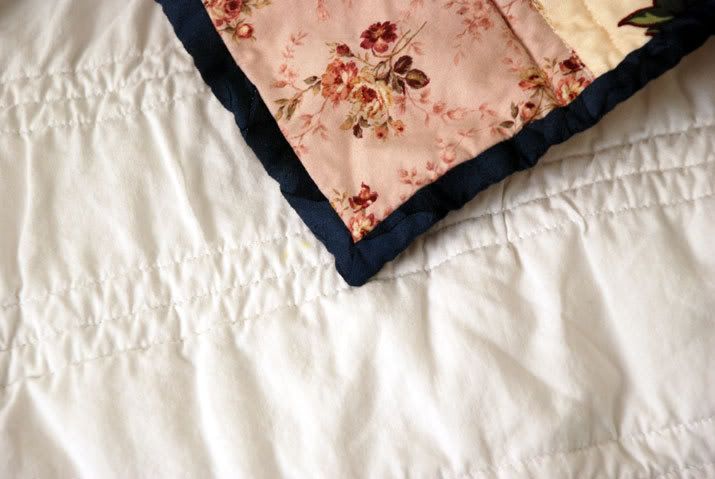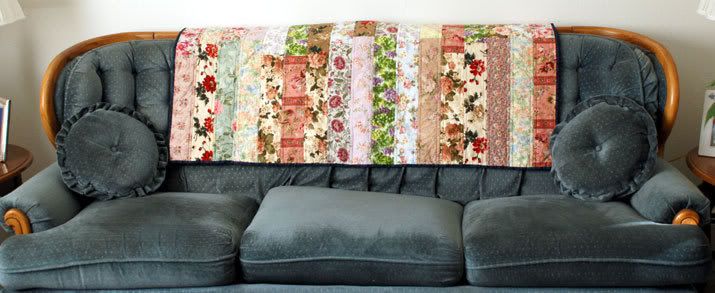 And more fishing...
The youngest actually LOVED playing with the fish head for a long time... it was when she suddenly looked at it and said, "Mom, I think it's dead..." that she got that look on her face.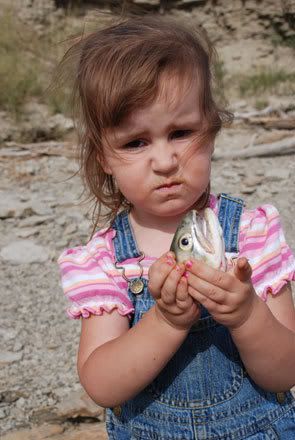 This has to be one of my all-time favorite pictures ever. It's the perspective of it all that just has me tooting my own horn on my photography skills (see?! get me a good camera and life is amazing! It doesn't hurt that in my past life -- aka, pre-staying-at-home-with-the-kids days -- my job did involve taking pictures for my paycheck).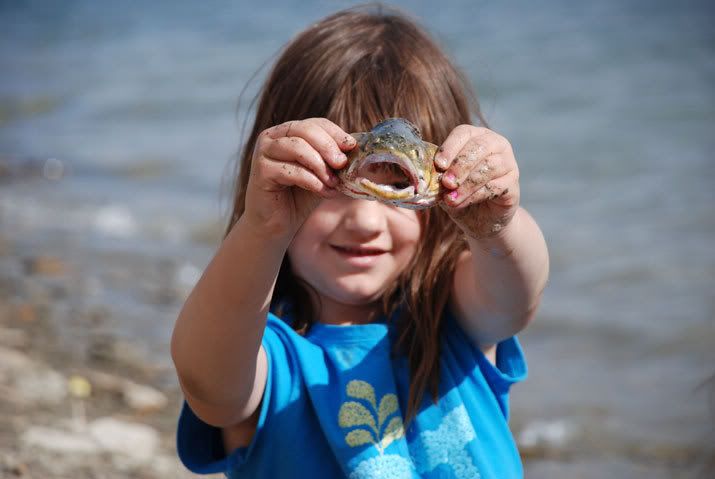 Don't your children play with fish heads?
(... are you like me and keep singing this song:
http://www.youtube.com/watch?v=cn73Wtem0No
? I can't help myself!)