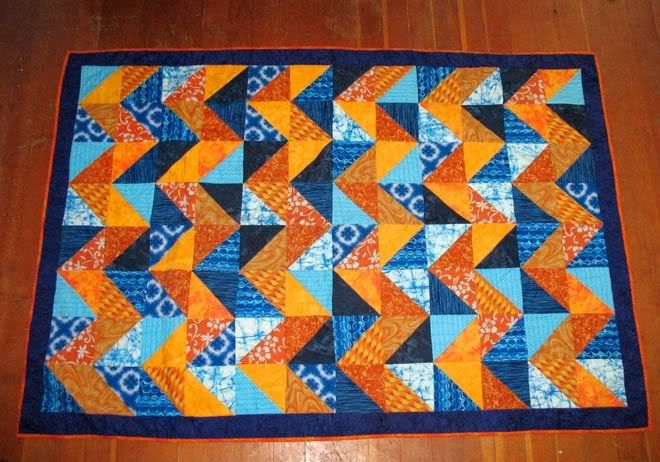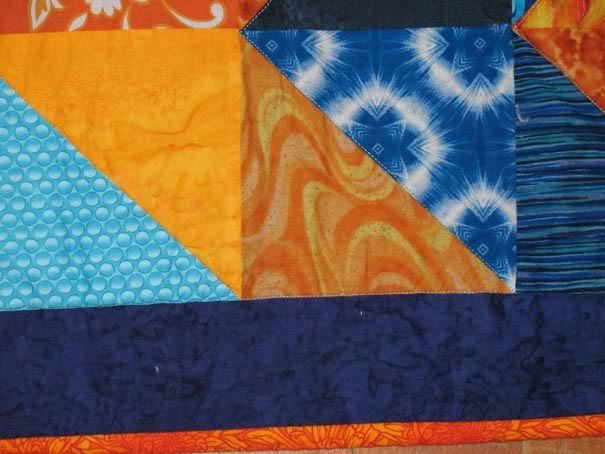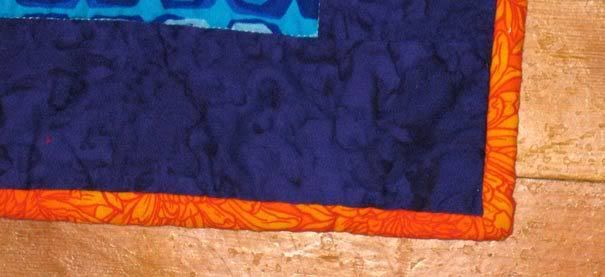 When I'm not off galavanting around the beauties of nature, I am still sewing.
I finished the quilt for dh last weekend, actually, but haven't shown it yet because I was quite distressed about it.
Oh, the binding is PERFECT. Really. It's the most perfect binding I've ever done. The corners? They couldn't be better. The hand stitching to the back? Okay, I'm sure *somebody* could find a flaw or two, but I think it's amazing.
But I washed it and dried it. On hot. And it seems that a blue (or two or three, I can't be sure) was not colorfast. And the color bled. There were three oranges that picked up some blue tint, with one of those orange prints taking the brunt of the hit.
I was quite upset about it for a while. I just spent *HOURS* of time on this quilt, pouring in blood, sweat and tears (really, I did! I poked myself with a pin while handstitching the binding! so that's the blood... the sweat came because it was hot last week here and we have no air conditioning and working with a quilt on your lap is NOT a cool thing... and tears... yeah, they came afterwards)... after all that, the color bleeds and it just doesn't look as vibrant as before.
Now that I've had some time to think about it, maybe it's not as bad as I originally thought. But it's still upsetting. Not that dh will even notice ;)
And then, I made The Most Lovely Pillowcase Ever.
It would be completely based on that, but I'm terrible at actually following directions and I just made up my own measurements ;)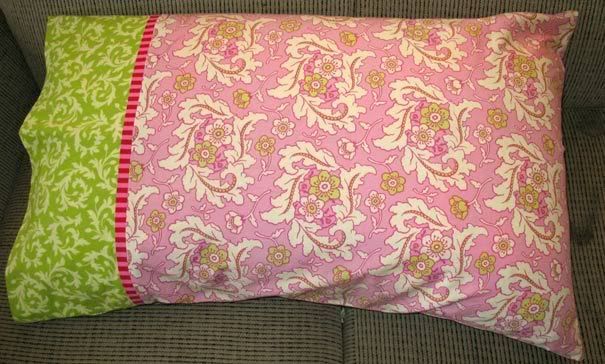 Isn't that dreamy? I'm certain I've slept better since I've had this.
The pinkish fabric is one from Heather Bailey's Fresh Cut line... and the green is from Heather Bailey's Bijoux... and the pink/red stripe? It's some Candy Stripe print, I but I can't remember more than that!