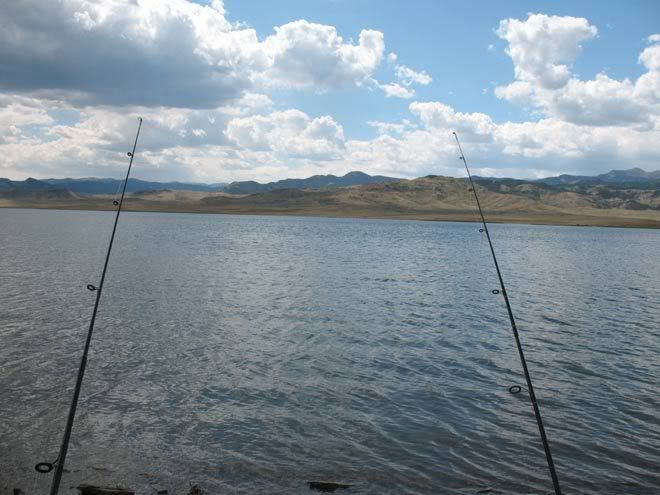 We went fishing yesterday (Sunday). My mom, my husband, me, and our three girls. We caught nine lovely cutthroat trout -- three of which were caught by me!
I knew on Saturday that we would be fishing with my mom on Sunday... which of course is not without some sort of sewing challenge. Yes! *Fishing* can even present sewing challenges!
The older two have been fishing with my mom many times, but the youngest really hasn't and she didn't have a fishing hat! I *know* there are bound to be about a million little girl wide-brimmed hats somewhere in this house, but they all seem to turn up missing the minute I actually need them.
So, my 2.5 year-old needed a hat.
And while this might not be something everybody else would think of as lucky, I happen to think she's quite lucky that her head circumfrence is equal to that of a paint can! Lucky girl! That made it very easy for me to make up this hat.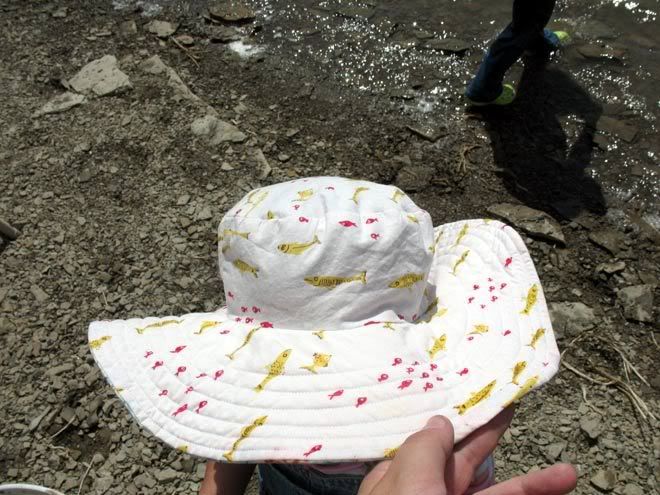 And sew I did. I made it up as I went along, but I figured a wide-brimmed hat couldn't be too tricky... and it wasn't really. I used two pieces of half-yard remnants from other projects I had worked on with Heather Ross' Mendocino line, which lent itself perfectly to a sewing-for-fishing project. The hat really isn't so floppy. When I went to take the pictures, the wind was picking up, so it just looks more floppy than it really is.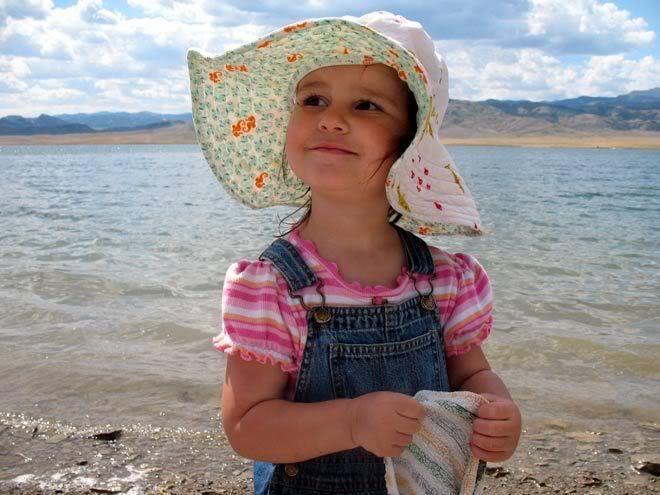 The lining on the underside of the brim is lovely seahorses... and while we don't have seahorses here, nor in Sunshine Reservoir, I thought they added a nice aqautic touch.
And the scenery? Isn't it just lovely? It really was a perfect day for fishing.