Yes, *another* entry in a day. Two weeks with nothing and then two in one day. Such is the story of my sewing. It's all-or-nothing here.
I finished this up this afternoon, though it was started before that.
One of my husband's cousins is graduating from high school on Sunday, so I made this bag for her. She had mentioned once (about a year ago?) something about me making a cherry bag for her because she loved cherries. Well, she never got back to me and I never pursued it that much, so it never got done.
I hope this isn't too 'countryish' for her. I hope it's spunky/funky enough for a high school graduate. I guess we'll see.
The lighting is terrible this afternoon here, so I had to use the flash.
First, the full purse shot:
The obligatory inside, pocket shot: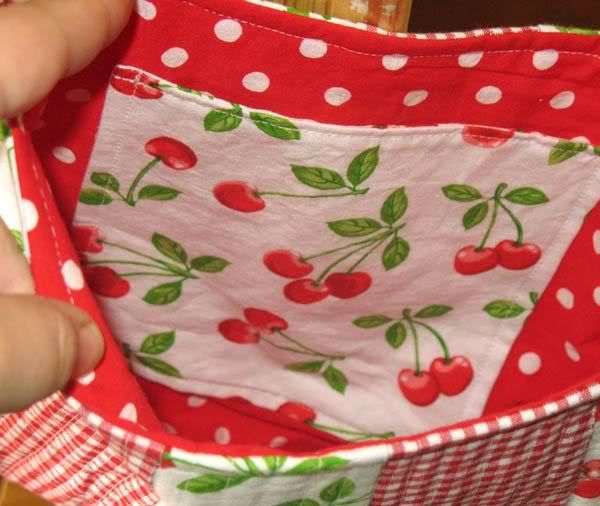 A shot of the not-so-quiltiness that's going on. I might just have to wash this before giving it to her because I want it to look quilty-er.
And again, I did an unfinished-edges braided strap. I just love the rough-ish look of them... plus, it really makes for a sturdy handle.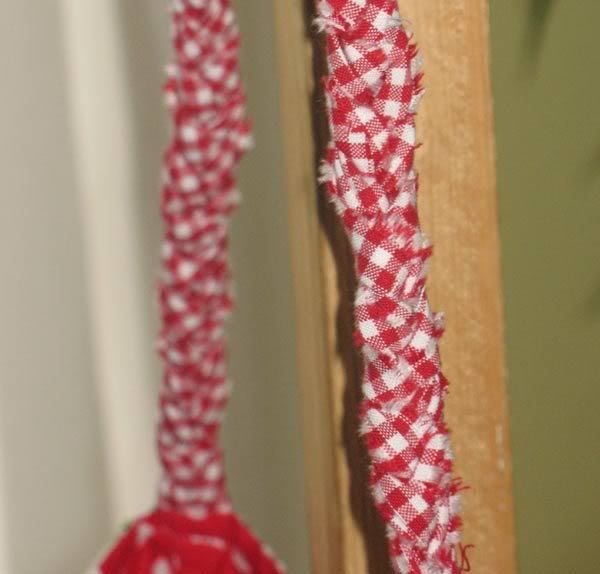 Have I professed my love of my authentic Bernina walking foot yet? Because I could sing its praises from the mountain tops. It has changed the way I sew. Maybe because I'm loving quilting things.
And, just for fun because I was curious as to the value of the walking foot, I looked on eBay the other day... and there was one on there with the complete plastic case, styrofoam and original box with instructions, which is exactly what I have. It went for $81!!!
Have I mentioned I got my Bernina 1010 for just $100 (plus $40 for shipping)?!?! So, in essense (almost), I paid just $19 for my sewing machine ;)
I like to look at things that way. It makes me feel better about stuff for some reason.